Follow Your Bliss w/ Ricardo Hubbs (Ep 35)
Published by: janean strong on 04-01-2018
Tweet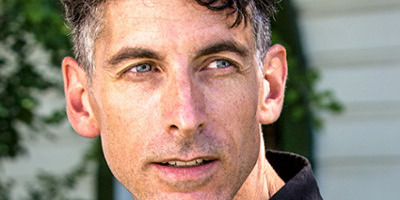 Learn how Kismet, seemingly incredible synchronicities and a fearless ability to jump into the unknown has led Ricardo along the path of wonderful adventures.
Even though he is a product of a typical suburban upbringing, Ricardo has managed to carve out an unconventional lifestyle for himself.
After completing his BA in political science, he backpacked for two years around the world.
Working as he moved along, his camera captured the world around him.
That camera would one day define his career.
After 17 years of homesteading, community organizing and organic living, Ricardo now lives in Vancouver BC and works as a stills photographer in the film industry.
His unique journey has followed the 'Kismet' path throughout his life.
Photo below of Ricardo with Tarran Killam of SNL
Ricardo's website w/ lots of great pics!
Find Ricardo on Instagram @Ricardo Hubbs Photo
Jeremy Rifkin: The 3rd Industrial revolution
Keywords:
Stills photographer, photography, camera, on set